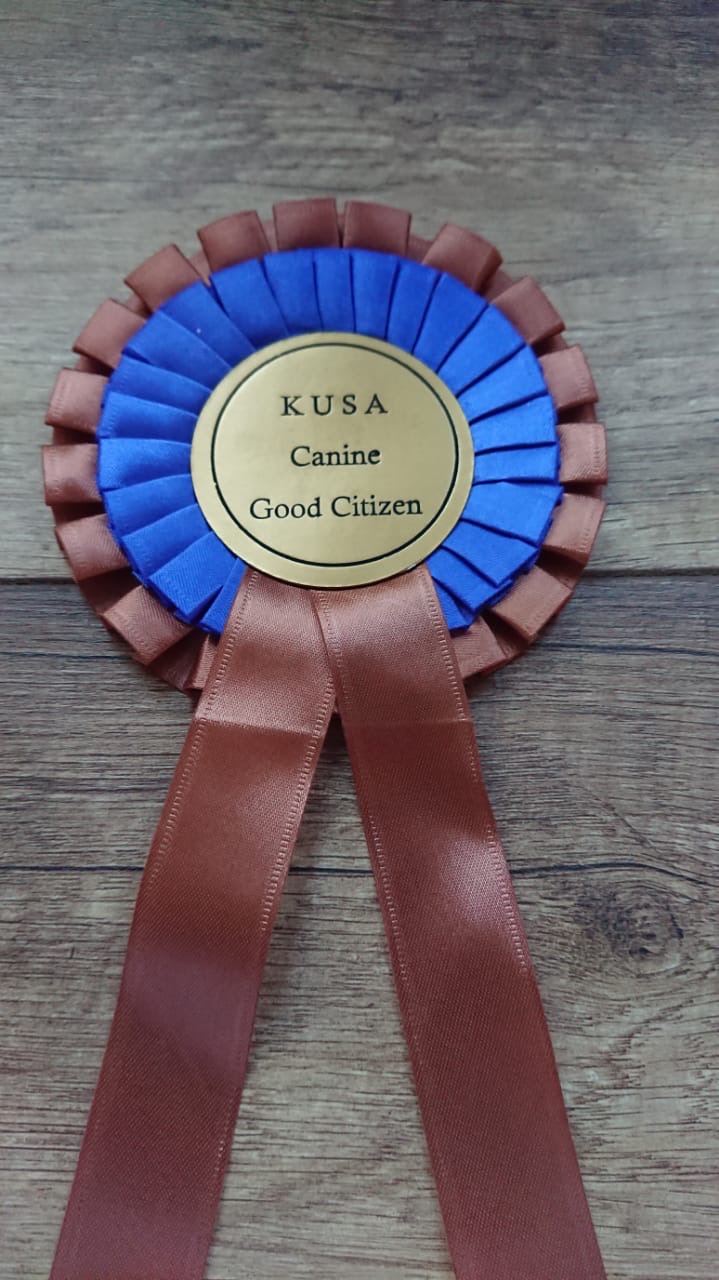 We offer all three of the Canine Good Citizen (CGC) courses, namely Bronze, Silver, and Gold, which assist owner and dog with practical everyday obedience. With these courses, we work through the curriculum provided by KUSA for each level, while building the dog's confidence and social skills. Once training is completed, a KUSA registered judge will evaluate each dog and trainer during an examination day, in order to award the CGC qualifications.
Owners will be equipped with practical obedience skills that can be applied in everyday life.
Owners will have a better understanding of their dog.
The course runs over 18 weeks.
Classes are limited to eight dogs per instructor on each level.
This course is only open to dogs that have successfully completed previous training courses.
Owners are required to participate in the examination.